There are just over 10,000,000 worlds in this universe with similar humanities to our own, this is but a few races who are or have been involved with our life wave for some reason.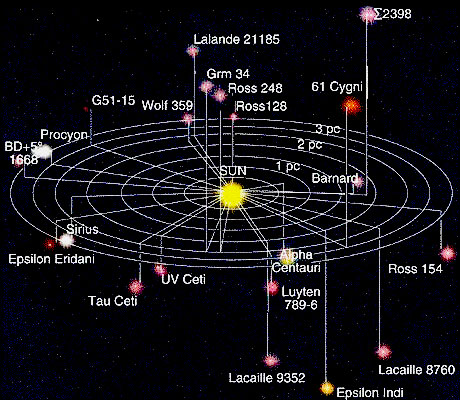 ---
ARCTURIANS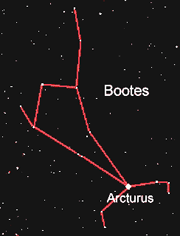 Arcturus is one of the most advanced extraterrestrial civilizations in our galaxy. It is a fifth dimensional civilization which, in reality, is like a prototype for Earth's future. Its energy works with humanity as an emotional mental and spiritual healer. It is also an energy gateway through which humans pass during death and rebirth. It functions as a way station for nonphysical consciousness to become accustomed to physicality.
The book, "The Keys of Enoch" has described it as the mid-way station or programming center used by the physical brotherhoods in our local universe, to govern the many rounds of experiments with physicals on our end of the galaxy. Their total focus in every aspect of their society to the path of God realization.
The Arcturians teach that the most fundamental ingredient for living in the fifth dimension is love. They teach that negativity, fear and guilt must be overcome and be exchanged for love and light. Arcturus is the brightest star in the Bootes constellation (click image right), which is approximately 36 light years from earth. The Arcturians work in very close connection with the Ascended Masters whom they refer to as the brotherhood of the all. They also work very closely with what they refer to as The Galactic Command.
The Arcturians travel the universe in their starships, which are some of the most advanced in the entire universe. One of the reasons that Earth has not been attacked by more warlike negative extraterrestrials has been these civilizations' fear of these advanced starships of the Arcturians. These ships are the cutting edge state of the art technology. One of the starships circling the earth is called the Starship Athena, named after one of the Greek Gods.
The Arcturian society is governed by what they call the elders. These beings are revered by the people of Arcturus for the advanced knowledge, wisdom, and extremely high vibrational frequencies. The higher the vibrational frequency, the closer one is to light, or spirit or God. The Arcturians are very short in physical stature, about three to four feet tall. They are also very slender. They also all look very much alike in appearance. The Arcturians pride themselves in this because this erases the pettiness of comparison of looks which is so predominant in our society.
The Arcturians are the most loving and non-judgmental beings you can possibly imagine.
Their skin is a greenish color.

They have very large almond shaped eyes.

They only have three fingers.

They have the ability to move objects with their minds, and are totally telepathic.

The source of food is an effervescent type of liquid that is highly vitalizing to their entire being.

Their eyes are a dark brown or black color.

Their main source of seeing is actually through their telepathic nature, not their physical eyes.

Their sense of hearing even transcends their telepathic nature.

They also have an ability to sense with the back of their heads.

The average life span is from 350 to 400 of our earth years.

Their highly developed spiritual nature has allowed them to never age, since they have the ability to transcend time and space.

They terminate the life when the contract that has been arranged for their existence is up.
AGHARIANS – (or Aghartians)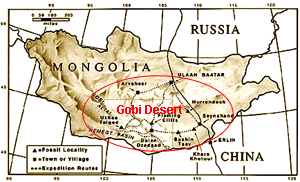 A group of Asiatic or Nordic humans who, sources claim, discovered a vast system of caverns below the region of the Gobi desert and surrounding areas thousands of years ago, and have since established a thriving kingdom within, one which has been interacting with other-planetary systems up until current times.
Vast cavern systems below Tibet allegedly link the Agharti systems of central Asia to "Snakeworld", a multileveled cavern system under the southwestern slopes of the Himalayas where the "Nagas" dwell, according to Hindu legend.
Here a serpent cult of human and reptilian collaborators dwells, one which is said to have had contact with the Nazi Thule society during World War II. Long ago an Asian prince is said to have led several militant followers — warrior monks — into the caves and came in conflict with this serpent cult. Following the conflict the reptilians and collaborating forces were driven out, however in recent centuries they have regained some ground.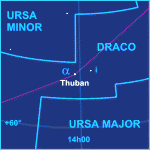 Reptilian beings who are said to have established colonies in Alpha Draconis (Thuban) – click image right. Like all reptilians, these claim to have originated on Terra thousands of years ago, a fact that they use to 'justify' their attempt to re-take the earth for their own.
They are apparently a major part of a planned 'invasion' which is eventually turning from covert infiltration mode to overt invasion mode as the "window of opportunity" (the time span before International human society becomes an interplanetary and interstellar power) slowly begins to close.
They are attempting to keep the "window" open by suppressing advanced technology from the masses, which would lead to eventual Terran colonization of other planets by Earth and an eventual solution to the population, pollution, food and other environmental problems.
Being that Terrans have an inbred "warrior" instinct the Draconians DO NOT want them/us to attain interstellar capabilities and therefore become a threat to their imperialistic agendas (Draconian).

ALPHA CENTAURIANS

The extraterrestrials from Alpha Centauri vibrate and resonate on the band of violet light. This civilization has enormous scientific and technical knowledge that is of the highest quality in the universe. The Alpha Centaurians are very theoretical. Part of their mission on Earth is to help raise the Earth's scientific, technical and theoretical knowledge. Their mission is to also find ways to make this knowledge understandable to our society, since they are so much more advanced.
One of the ways they are doing this is by telepathically linking up with some of our most advanced scientists. Because these beings are so incredibly intelligent and are of such a high vibration, they sometimes have a difficult time grounding these ideas on the earthly plane. The beings from Sirius are very good at bridging this gap, because they are very good at the practical application of these ideas, and making these theories usable for our third dimensional society.
The Sirians are the workers and doers of the earth.

ALTAIRIANS

Alleged Reptilian inhabitants of the Altair stellar system in the constellation Aquila, in collaboration with a smaller Nordic human element and a collaborative Grey and Terran military presence. Headquarters of a collective known as the "Corporate", which maintains ties with the Ashtar and Draconian collectives (Draconian).

AMPHIBIANS

Similar to the Saurians or Reptiloids, yet being hominoid creatures with reptilian AS WELL AS amphibian-like features and are semi-aquatic in nature. May have once lived on land, yet became more aquatic over the centuries. 'They' have been encountered near swampy regions, rivers, etc., and have been known to attack people without being provoked. It is interesting that some types of Greys AND Reptiloids are believed to be semi-aquatic, having webbed fingers and toes (Draconian).


ANAKIM, THE

Also referred to the 'Els', short for 'Elder Race' or simply as the 'Giants'. Referred to in ancient Hebrew tradition, this race is allegedly tied-in with a branch of ancient humans who broke-off from mainstream humanity because of their vast size which had developed over the centuries, possibly as a result of a genetic anomaly.
They are said to range anywhere from 9-11 ft. and in some cases even 12 ft. in height, although in configuration they are remarkably similar to 'International' humans. Are said to possess a means of molecular condensing and expansion which allows some of their kind to mingle among humans on the surface. They have allegedly been encountered in deep and extensive cavern systems below the western part of North America, as far north as Alaska, as far south as Mexico, and as far east as Texas. They are believed to have interstellar traveling capabilities.

ANTARCTICAN

This is allegedly a secret area of operations for both human and reptilian beings. It is said by some that Aryan-Nazi scientists actually developed disk-shaped aircraft capable of very advanced aerial performance, and that swastika's have been seen on a few aerial disks. They may be piloted by a 'pure-bred' blond, blue-eyed Aryan race.
There appears to be more than one 'Blond' human society involved in the UFO scenarios, and especially subterranean human societies may have developed 'blond' hair due to lack of sunlight. There does not seem to be anything more than a peripheral connection between the Antarcticans, the Telosian and the Pleiadean 'blondes' (i.e. we will refer to the Antarcticans as the 'Aryans'; the Telosians as the 'Blondes'; and the Pleiadeans as the 'Nordics' in order to discourage confusion).